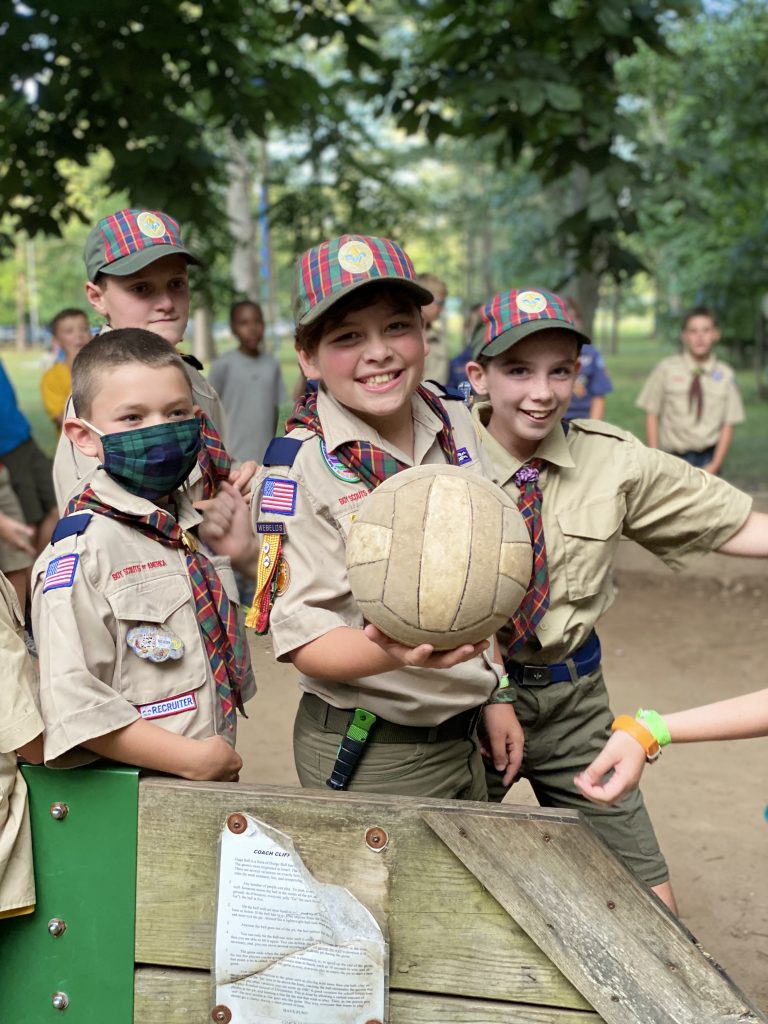 We are a vibrant, inclusive pack in Crozet, VA. All elementary-aged children (Kindergarten through fifth grade) are welcome to join our pack!
The aims of Scouting are Character, Citizenship, Personal Fitness, and Leadership. In Pack 79, we serve those aims with adventures, service projects, outdoor experiences, and s'mores!
Which den does my child join?
Cub scout packs are organized into dens by their grade level in school. Children in the same grade meet as a den twice per month at the pavilions at Crozet Park and all children meet once per month as a pack for a special activity. In the den, Cub Scouts develop new skills and interests, they practice sportsmanship and good citizenship, and they learn to do their best, not just for themselves but for the den as well.

Kindergarteners join the lion den.

Den meeting times TBA


First graders join the Tiger den.
The Tiger den meets on the 2nd and 4th Mondays of the month from 6-7 pm.

Second graders join the Wolf den.
The Wolf den meets on the 2nd and 4th Wednesdays of the month from 6-7 pm.

Third graders join the Bear den.
The Bear den meets on the 2nd and 4th Wednesdays of the month from 7-8 pm.

Fourth graders join the Webelos den.
The Webelos den meets on the 1st and 3rd Wednesdays of the month from 7:30-8:30 pm.





Fifth graders join the Arrow of Light den.
The AoL den meets on the 2nd and 4th Mondays of the month from 7-8 pm.
What are the ranks?
Recognition is important to everyone. The advancement plan provides fun for the Scouts, gives them a sense of personal achievement as they earn badges, and strengthens family understanding as adult family members and their den leader work with them on advancement projects. Cub Scouts work on adventures during den meetings and outings to make progress toward earning the rank for their grade at the end of the Scouting year.
What kind of activities will Cub Scouts do?
Cub Scouts participate in a huge array of activities, including games, projects, skits, stunts, songs, outdoor activities, trips, and service projects. Besides being fun, these activities offer opportunities for growth, achievement, and family involvement.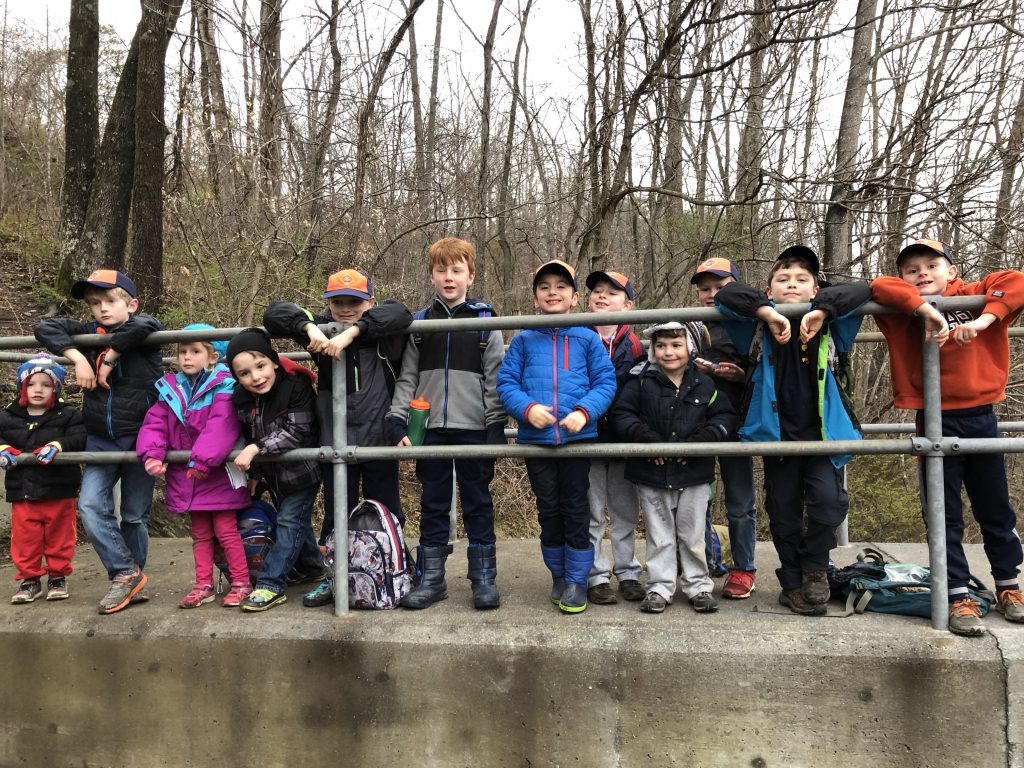 How do Cub Scouts help their community?
Cub Scouting focuses on the home and neighborhood. It helps Scouts strengthen connections to their local communities, which in turn supports their growth and development.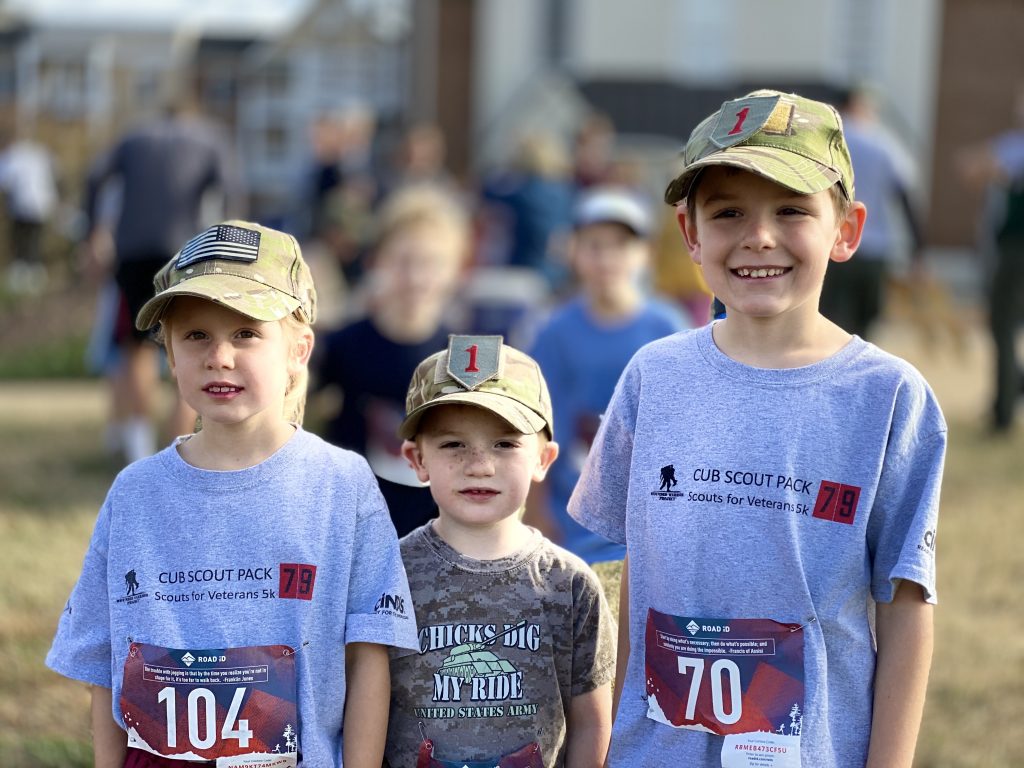 What does my child need for their uniform?
Cub Scout uniforms serve a dual purpose, demonstrating that a Scout is part of a team and showing individual achievement (Scouts wear the badges they've earned). Wearing the uniform to meetings and activities also encourages a neat appearance, and good behavior. All uniform items can be purchased at the Council Service Center at 801 Hopeman Parkway in Waynesboro, or purchased online at scoutstuff.org. We also have a uniform donation bin and encourage scouts to donate uniform parts they have outgrown.
How can families get involved?
Whether a Cub Scout lives with two parents or one, a foster family, or other relatives, their family is an important part of Cub Scouting. Parents and adult family members provide leadership and support for Cub Scouting and help ensure that Scouts have a good experience in the program.
Please email Adam Sowers for more information.